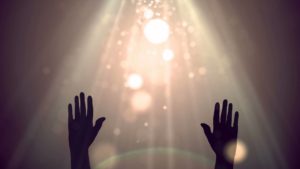 Now that we've worked through several counterfeit gods, including love, money, success, and power, it's time to dig in a little deeper.  Do you understand your own heart?  Can you discern where you are tempted to idolize something or someone?  In order to figure this out, ask yourself these four questions:
What do you daydream about?
What do you spend your money on?
What happens when you don't get an answer to prayer?
What instigates the most uncontrollable emotions within you?
Asking these kinds of questions can help you discover your own counterfeit gods.  However, even once you've identified and uprooted them, you still have to put God on the throne.  One of the best ways to do this is to recognize the incredible worth and value of God.  To that end, here are ten reasons why God is is worthy of worship.
10 Reasons Why God Is Awesome
Creation (dna, clouds, gravity)
God calls the underdog (Saul, Esther, Mary Magdalene, Peter)
The cross shows God's love
In the resurrection God defeats death
When the kingdom comes, he plans to make everything wrong with the world right
God's love, compassion, grace (kings of Judah)
Justice, wrath
Power (10 plagues)
His eye is on the sparrow (Matthew 10)
Forgiveness
Ultimately, we need to cultivate our relationship with God.  Worshiping him takes work and diligence, but it is grounded in God's unfathomable love shown to us through the cross.
---
Notes and Links: