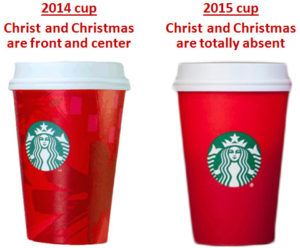 While scrolling through Facebook, I came across Charles Mathewes' Washington Post article, "White Christianity is in big trouble. And it's its own biggest threat."  At first reading, I was infuriated at what I felt were unfair criticisms, but after I thought about it, I realized what an opportunity this article presented.  It collects together no less than thirteen criticisms against Christianity.  In this episode Dan Fitzsimmons, Rose Rider, and I (Sean Finnegan) respond to the first seven, including:
Our society's war on Christmas bothers Christians
A Christian baker refused to sell a cake for a gay wedding
80% of white evangelicals in Alabama voted for a pedophile
We're ignorant of history
We're ignorant of the current state of the world
We're ignorant about scientific knowledge
We're surprisingly ignorant about our own religion
—— Links ——
Read the original Washington Post article here
Intro music: "Protofunk" by Kevin MacLeod.  Licensed under Creative Commons: By Attribution 3.0 License.