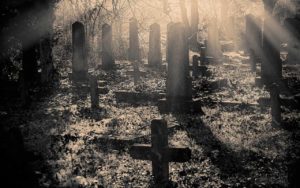 Determining the validity of capital punishment is a complex task, especially when approached from a Christian perspective.  To arrive at a biblically informed decision we need to consider both the Old and New Testaments, giving special attention to the nuanced understanding the Apostle Paul gave in Romans 13.  Furthermore, in America we have quite a few other issues we need to balance out such as the exorbitant cost of sustaining convicts on death row and the handful of cases where an executed person turns out to be innocent on the one hand, and  capital punishment's ability to deter crime and mete out justice on the other.
—— Links ——
Check out the other episodes in the series on Killing
Intro music: "Protofunk" by Kevin MacLeod.  Licensed under Creative Commons: By Attribution 3.0 License.