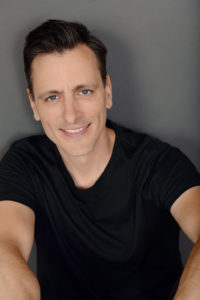 Meet Becket Cook.  He's a very well-connected gay fashion set designer who has traveled the world, attended the Oscars, Golden Globes, Emmys, etc., and rubbed shoulders with Hollywood's A-list actors.  One day he saw Christians reading their bibles in a trendy coffee shop in LA and engaged them in conversation.  One of them invited Cook to church and he went to check it out.  That Sunday God encountered him in a spectacular way that instantaneously changed his life from that day forward.  God gave him a vision of his holiness and in a moment Cook knew that God was real, Jesus was real, eternal life was real and that homosexuality was wrong.  In addition to his testimony, I ask him what questions he gets asked, including:
Can you be a Christian if you're gay
Isn't it unfair that you don't get to have a partner for the rest of your life?
Are you straight now that you're a Christian?
Are people born gay?
Cook answers these questions confidently and biblically.  Throughout this interview his enthusiasm for God and life will draw you in.  Even though his conversion was nearly eight years ago, Cook says he wakes up every day "in awe of God and his holiness and his grace on me." He's just about to finish up his seminary degree at BIOLA (Talbot), working with JP Moreland and others.  His goal is to develop a ministry that helps the church understand homosexuality biblically, theologically, culturally, and personally.
---
Notes and Links:
To get in touch with Cook or to book him to speak at your church or event, visit becketcook.com or email him becket@becketcook.com
Watch his excellent talk at BIOLA from 2014 on YouTube
Check out these other Restitutio posts on Christians who struggle with same sex attraction
Also, watch these YouTube testimonies about Christians who've left the gay/lesbian lifestyle
Intro music: "District Four" by Kevin MacLeod.  Licensed under Creative Commons: By Attribution 3.0 License.