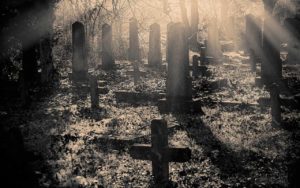 On average, 121 people commit suicide per day in America. It is now the tenth leading cause of death in this country.  In this episode we discuss this phenomenon and seek to understand what the bible can teach us about this subject.  In addition, we wrestle with a number of hard questions about suicide such as:
Is suicide a sin?
Will suicide bar someone from eternal life?
How do we explain God strengthening Samson to commit suicide at the end of his life?
How can we show compassion and love to those with suicidal thoughts?
Lastly, we consider how the bible provides hope for when we go through the darkest of times.
—— Links ——
Check out the other episodes in the series on Killing
For more on Wendy Savage and her interlocutor, Hayood Robinson, check out this Unbelievable episode
Intro music: "Protofunk" by Kevin MacLeod.  Licensed under Creative Commons: By Attribution 3.0 License.