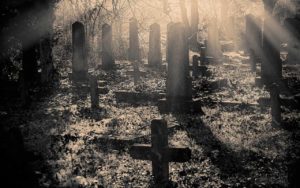 Today we are beginning a new series on life and death, in which we'll consider abortion, suicide, euthanasia, and capital punishment.  Our goal is to address each topic from a biblical framework in order to arrive at a Christian position.  At the outset, I'll admit that we don't know everything and could be wrong, so we appreciate your engagement in helping us arrive at a godly position.
Today we'll focus on abortion and consider whether it's ever right for a Christian to have an abortion.  We'll cover the scriptures that relate to this topic, the track record of early Christianity, and how this relates to our own time.  We discuss the major objections and consider the toughest cases like rape, incest, and when the mothers' life is in danger.
Please note that some of what we discuss here is probably inappropriate for children.
—— Links ——
Check out the other episodes in the series on Killing
For more on Wendy Savage and her interlocutor, Hayood Robinson, check out this Unbelievable episode
Intro music: "Protofunk" by Kevin MacLeod.  Licensed under Creative Commons: By Attribution 3.0 License.