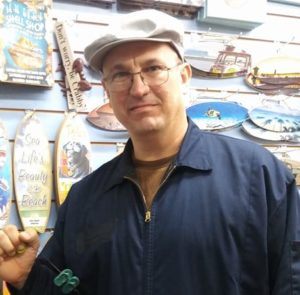 After a bad divorce, Chad Hoffman became a Christian.  He attended a number of different churches and something didn't sit right at each.  In 2006, he was diagnosed with a inoperable tumor on his brain stem.  After some treatment it shrank and grew back.  During this tumultuous time, he started considering what he believed about the afterlife.  He took some seminary courses to get more information and learned about hermeneutics (how to interpret the bible).  Armed with these tools, he began understanding that the bible taught that the dead are asleep until resurrection.  He continued in his studies and discovered more about God's nature and his coming kingdom.  He still battles cancer, but since this recording a recent mri has revealed this his tumor is currently stable.  Please pray for the Hoffmans as they continue in the walk with the Lord.
Notes and Links:
Other faith stories from Theological Conferences
More information about Restoration Fellowship's Theological Conference available here.
Intro music: "District Four" by Kevin MacLeod. Licensed under Creative Commons: By Attribution 3.0 License.