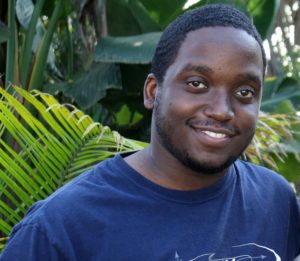 Having overcome his desire to remain in the background, Jonathen Favors boldly shared his testimony of coming to understand who God is.  After a severe football injury, he had a lot of time to spend time with and think about God.  While attending BIOLA University, he had learned that the title "Son of God" is a messianic title, but he didn't understand how God could be three in one.  He began reading through scripture to discover Jesus' conception of God.
Notes and Links:
Other faith stories from Theological Conferences
More information about Restoration Fellowship's Theological Conference available here.
Intro music: "District Four" by Kevin MacLeod. Licensed under Creative Commons: By Attribution 3.0 License.