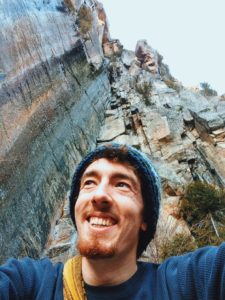 What spiritual disciplines do you practice?  We're all familiar with reading our bibles and prayer, but there's so much more available.  In this interview, Blake Cortright guides us through his own journey into discovering ancient Christian disciplines that can help us today, including prayer, fasting, meditation, bible study, simplicity, solitude, submission, service, confession, worship, guidance, and celebration.  Pulling on the work of Richard Foster, Henri Nouwen, Dallas Willard, and John Eldredge, Cortright shares how these spiritual disciplines can help center us and sanctify us so we can live for God better today.
---
Notes and Links:
Follow Blake Cortright on Twitter @blakecortright
Books mentioned in this podcast: Celebration of Discipline by Richard Foster, Way of the Heart by Henri Nouwen, Renovation of the Heart by Dallas Willard, Wild at Heart by John Eldredge
Watch the epic "Trinity Schminity" song by Winterband here
More on Dale Tuggy vs. James White here
Intro music: "District Four" by Kevin MacLeod. Licensed under Creative Commons: By Attribution 3.0 License.