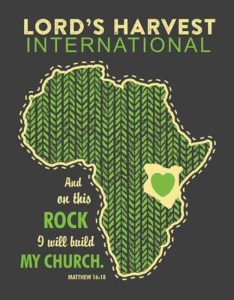 Joe and Rebekah Martin have labored for twenty years in Africa to bring the gospel and humanitarian aid to some of the poorest people in the world.  They minister primarily in Malawi and Mozambique, though the work in Kenya is now gaining traction as well.  In this interview, you'll hear how a single tract led to one believing family, which eventually resulted in more than 450 churches, 20 years later!  In addition, the Martins share several stories of what they've seen God do in the missionary field.  They've run missions trips virtually every summer with other pastors and students.  I went myself (with Ruth) back in 2004.  Now that they've reached the age for retirement, they've purchased a house in Malawi so they can spend even more time there each year.
---
Notes and Links:
If you would like to get in touch to contribute to their work (financial or volunteering), you can reach Rebekah at rrebrn@yahoo.com
For more about the Lord's Harvest International (LHI), the missionary wing of the Church of God General Conference, visit their website or like their facebook page.
For more information about the Atlanta Bible College where Joe Martin teaches, see this website
Intro music: "District Four" by Kevin MacLeod.  Licensed under Creative Commons: By Attribution 3.0 License.