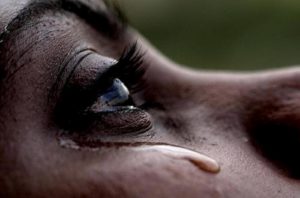 In this episode, we pick up the conversation where the last lecture in my Apologetics class left off.  We review six reasons the bible gives for suffering as well as how to face pain and hardship.
By looking at Jesus and Paul, we see that God did not spare either of them from adversity.  Jesus came into this world as a hunted refugee, faced conflict and opposition his entire ministry, and then, in =the end, faced torture and execution.  Similarly Paul endured rejection, whippings, beatings, shipwreck, and martyrdom.  We can learn from these examples about how we can deal with difficulty in our own lives.
Also, we discuss the prosperity gospel and play a clip from John Piper who puts his finger on why such a theology is so dangerous.  Lastly, we draw inspiration from the words of the prophet Habakkuk who cried out to God to do something to deal with the rampant injustice of his day.
If you haven't already, I encourage you to first listen to podcast episode 62: Why Does God Allow Suffering? before listening to this episode.  It should be the one right before this one.  Here now is off script episode 19: more on why God Allows Suffering
---
Notes and Links:
Episodes in this series on Overcoming Objections to Christianity:

Intro music: "Protofunk" by Kevin MacLeod.  Licensed under Creative Commons: By Attribution 3.0 License.