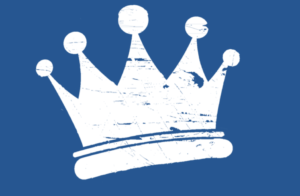 The prophet Isaiah spoke more about the kingdom than any other prophet in the Hebrew bible. Consequently, his book is a phenomenal place to begin developing our understanding of what the kingdom will be like.  Stitching together his various snapshots, we encounter a magnificent collage detailing a new world full of peace, justice, and healing.
This is lecture 3 of the Kingdom of God class, originally taught at the Atlanta Bible College.  To take this class for credit, please contact ABC so you can do the work necessary for a grade.
---
Notes:
God will make everything wrong with the world right.
Isaiah 2.1-4
all nations will go to God's mountain to learn how to live
God will settle disputes between nations and peoples
weapons of war will turn into tools of agriculture
no more learning or waging war
Isaiah 9.2-7
human child will shoulder the government
no end to the increase of his government
he will reign on the throne of David
uphold kingdom with justice forever
Yahweh's zeal will get this done
Isaiah 11.1-10
the spirit of God will rest upon the king
his delight will be in the fear of Yahweh
he won't judge by eyes and ears
he will make just decisions for the poor and meek
with the "rod of his mouth" and "the breath of his lips" he will kill the wicked
he will be righteous and faithful
animals will live in peace w/ each other and humanity
no one will hurt or destroy in God's holy mountain
the earth will be full of the knowledge of Yahweh as waters cover the sea
the nations will inquire of the "root of Jesse"
Isaiah 25.6-9
reach feast of well-aged wine and choice meats
he will swallow up death forever
the Lord Yahweh will wipe away tears from all faces
he will wipe away the reproach of his people from the earth
people will be glad and rejoice in his salvation
Isaiah 35.1-10
desert will blossom abundantly
they will see the glory and majesty of our God
God will come with vengeance and recompense
he will come and save you
the disabled will find healing (blind, deaf, lame, mute)
singing and "everlasting joy" coming to Zion
sorrow and sighing will flee away
Isaiah 51.3-8
God will make Zion's waste places like Eden, the garden of Yahweh
thanksgiving and voice of song will be found in Zion
God's salvation and righteousness will be forever
Isaiah 60.1-22
wealth of the nations will come to Jerusalem
foreigners will build up Jerusalem's walls
Jerusalem's gates will be open continually (24/7)
any nation that refuses to serve Jerusalem will perish, utterly laid waste
Yahweh will be Jerusalem's everlasting light instead of the sun
all the people will be righteous
they will possess the land forever
all so God might be glorified
Isaiah 61.1-7
good news to the poor
liberty to the captives
comfort those who mourn
call people oaks of righteousness to God's glory
repair ruined cities
strangers/foreigners will tend flocks and work land
you will be priests of Yahweh
possess a double portion
Isaiah 65.17-25
create new heavens and earth
God will rejoice in Jerusalem and his people
no more will people hear the sound of weeping or the cry of distress
mortals will live very long lives (no more infant deaths)
build houses and inhabit them
plant vineyards and eat their fruit
long enjoy the work of their hands
before they call God will answer
---
Links: